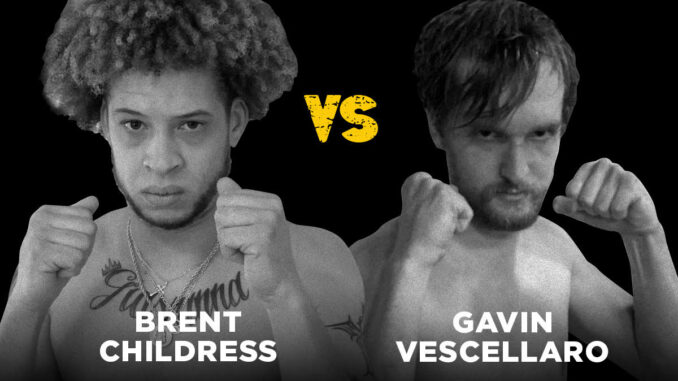 Get ready for an explosive showdown as Brent Childress takes on the towering Gavin Vascellaro at Fight For It XIV.
Childress debuted with a memorable performance, despite not getting the decision from the judges. Despite the disappointment, however, he learned a valuable lesson in perseverance. Now he's back and stronger than ever, ready to showcase his improved skills.
But he's facing a formidable opponent in Vascellaro, who towers over him at an impressive 6 feet, 3 inches tall. Gavin has been training with UFC veteran Steve Montgomery, and will be seeking to control the range and use his size advantage.
But Childress isn't intimidated, in fact, he's eager to rise to the challenge. With the help of his tall training partners, he's been pushing himself to new heights, correcting mistakes and perfecting his skills. Childress is relentless in his pursuit of improvement and is determined to prove his worth on Feb. 18.
This match is sure to be a spectacle, filled with excitement and high-stakes action. Don't miss the chance to see these two titans go head-to-head in a battle that promises to be a "slam dunk" for fight of the night.
---
Combat sports action returns to the Downtown Spartanburg Marriott in Spartanburg, SC when Fight For It XIV kicks off on Saturday, February 18. Catch every bout live in-person, or via pay-per-view, with tickets available now at fightforitcompany.com.
And be sure to download the Fight For It app on on The App Store or Google Play to pick your fantasy winners at Fight For It XIV. The pool is free to play and will award the top three scorers with their share of a $500 cash prize.