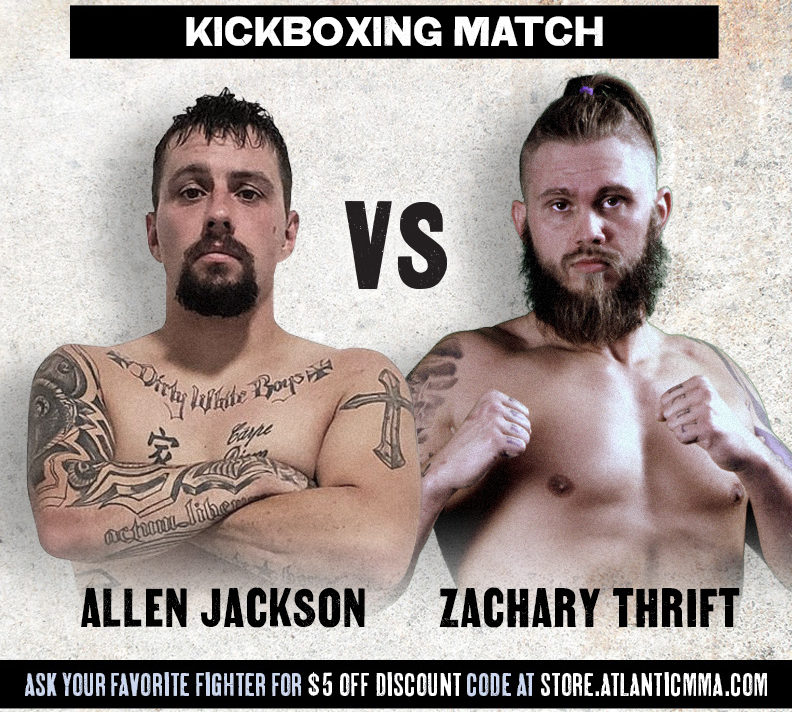 Allen Jackson and Zachary Thrift have a common goal: add a notch in the win column to kickstart their kickboxing record.
For Jackson, it would be a debut win, always a feather in the cap of a new fighter testing his skills for the first time. Training Muay Thai with Josh Robinson out of Schell Schock BJJ/Shortstack Striking Systems, Jackson is keeping his predictions understated. "I'm a beginner but looking forward to a good fight."
For Zachary Thrift, there's a bit more at stake. At Fight For It VI, Thrift made a strong debut showing with an aggressive pace, and smothering pressure. But it wasn't enough to curry the judges' favor, and the more technical approach of his opponent Chris Gonzales earned the split decision. For the Hillside MMA-trained Thrift, Sept. 14 offers a shot at redemption.
The fight game being what is, only one man can walk away with that coveted first win. Whether Jackson takes it with his untested gameplan, or Thrift's experience carries the night, it's bound to be a barnburner.
Tickets for Fight For It VIII are available now at store.atlanticmma.com.