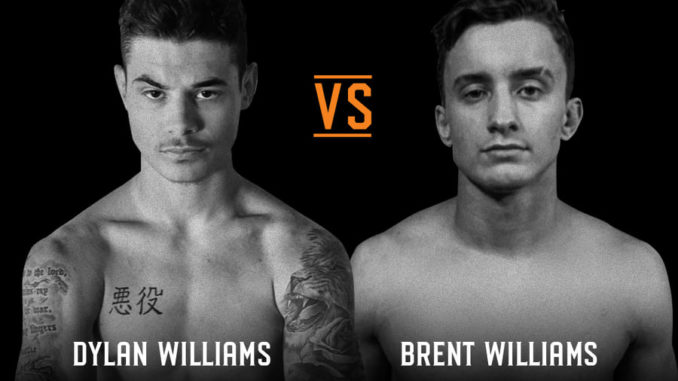 Brent Williams and Dylan Williams were scheduled to meet at Fight For It X, but that bout was canceled at the last minute due to unforeseen events. At that time, Dylan Williams (3-2) was the more experienced fighter, with a record of strong competition. However, in the months since the canceled bout, Brent Williams has added several more fights to his résumé, balancing out the match-up with a 3-2 record of his own. The odds certainly have shifted.
With this change in stats, each man will need more than a desire to leave his opponent snoozing in the center of the cage. Both will have to trust their reprised training camps, and make moment to moment adjustments to secure victory. On Oct. 23, we will find out which Williams will have his hand raised.
Seven months ago, Dylan Williams was on fire and my pick. Now Brent Williams has momentum on his side and is the favorite going into Fight For It XI.
---
Fight For It XI takes place on Oct. 23 in Gaffney, S.C. Purchase your tickets now at fightforitcompany.com.
Be sure to download the Fight For It app on on The App Store or Google Play to pick your fantasy winners at Fight For It XI. The pool is free to play and will award the top three scorers with their share of a $500 cash prize.