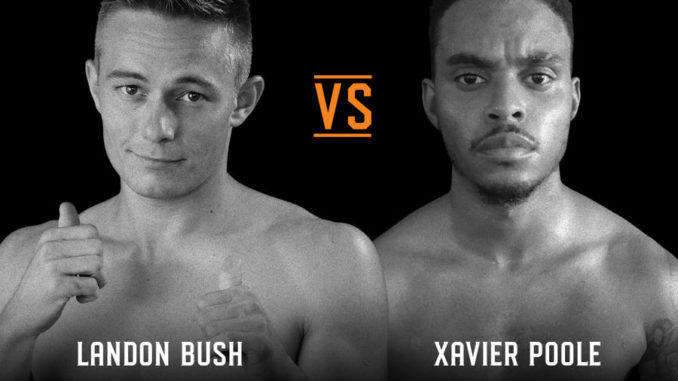 Both Landon Bush and Xavier Poole made their kickboxing debuts at Fight For It VIII, back in 2019. Both lost their bouts to fellow Fight For It XI competitors — Bush to Duece Carter and Poole to Brent Williams. In those bouts, though, both Bush and Poole showed significant strengths to build upon for this outing.
For Bush, tenacity and gameness proved to be the hallmark of his battle with Carter. Keeping forward pressure and and cutting the ring, Bush showed even then he could command a ring, he just needed to connect more shots.
Poole proved evasive against Williams, displaying crafty footwork and head movement that opened unexpected angles for him to land strikes.
In looking to avenge their 2019 losses, both men have plenty to bring to the table. But unless Bush can match his pressure with a higher volume of strikes, Poole's movement and off-angle attacks might be too much to manage. Look for Poole to earn the win.
---
Fight For It XI takes place on Oct. 23 in Gaffney, S.C. Purchase your tickets now at fightforitcompany.com.
Be sure to download the Fight For It app on on The App Store or Google Play to pick your fantasy winners at Fight For It XI. The pool is free to play and will award the top three scorers with their share of a $500 cash prize.