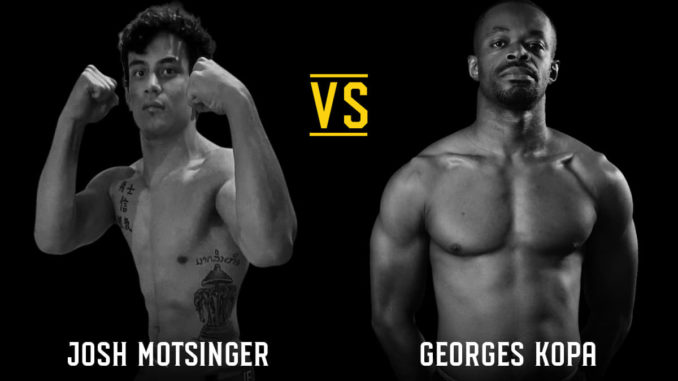 Styles make fights, and this kickboxing vs. wrestling showdown has championship pedigree.
Josh Motsinger has only fought two men in his three MMA bouts, but both of them — Theo Rlayang with Spartyka and BillyJack Cupp with Fight For It — have been regional champions. And even with time between bouts, the wrestling standout and Fight Lab MMA champ Motsinger has shown the ability to remain successful.
But his opponent at Fight For It X is no slouch. The three-time kickboxing champion Georges Kopa will have to lean on his impressive stand up advantage to conquer Motsinger.
For all Kopa's success in the ring, this is MMA, and with only one fight under the ruleset, Kopa plays the part of the underdog against Hayastan MMA's Motsinger. No matter the outcome, look for this non-title bout to steal the show.
---
Be sure to download the Fight For It app on on The App Store or Google Play to pick your fantasy winners at Fight For It X. The pool is free to play and will award the top three scorers with Fight for It merchandise prize packs.