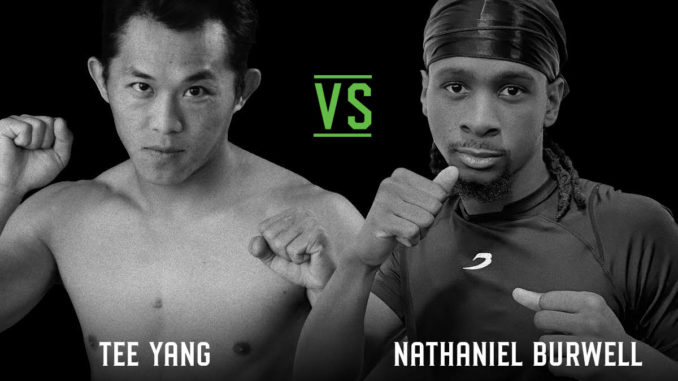 Ever game, Atlantic MMA's Tee Yang steps into the ring for a fifth time, still in search of his first victory. And it's not for lack of skill or potential. To wit, back at Fight For It VIII, Yang went the distance against Ahmed Khamis, and showed a knack for combinations of kicks to the legs and body, with punches that whittled away at Kahmis in the later rounds.
It's been more than two years since that bout, which has given Yang plenty of time to sharpen his tools in preparation for his next challenge. That challenge arrives in the form of Nathaniel Burwell, of East Coast Fighter in Charlotte. Though he'll have the disadvantage in experience, Burwell's four-inch reach advantage should help him keep Yang at distance.
If Burwell can use that length effectively, and keep Yang from encroaching on his space, it could be anyone's bout. But if Yang shows improvement upon his already strong fundamentals, he could well earn that much anticipated win.
---
Fight For It XII takes place on Dec. 18 in Gaffney, S.C. Purchase your tickets now at fightforitcompany.com.
Be sure to download the Fight For It app on on The App Store or Google Play to pick your fantasy winners at Fight For It XI. The pool is free to play and will award the top three scorers with their share of a $500 cash prize.