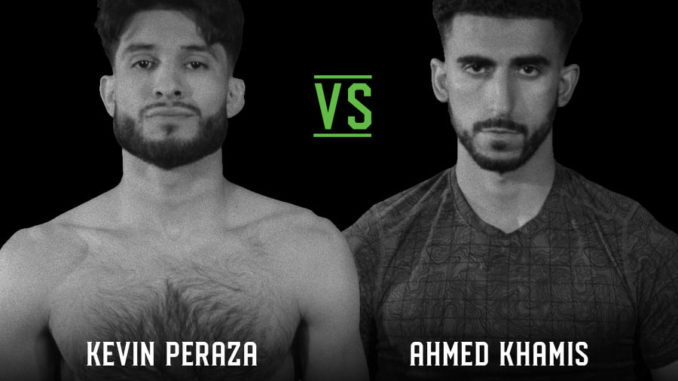 "Prince" Ahmed Khamis has shown his striking skills in multiple disciplines at Fight For It events. At Fight For It VIII, he out-struck Tee Yang for a decision win in the kickboxing ring and, more recently, let his hands guide him to victory against Dylan Nelson at Fight For It XI. But in MMA, Khamis has also shown a weakness in defending takedowns. Once on the ground, he's a deft grappler who works quickly back to the feet, but in a close match, takedowns could be the key to out-pointing Khamis on the judges' cards.
And that's an opportunity Kevin Peraza can certainly exploit. The Hayastan prospect has shown a knack for heavy pressure on top, vicious ground and pound, and the sort of grind-it-out mindset that Hayastan has become known for. His grappling could well send him to victory, but in his last bout, at Fight For It XI, against DT Mills, Peraza showed that he is not only eager to exchange on the feet, but more than competent at controlling distance and landing heavy blows.
If Khamis keeps the fight on the feet, he'll have an edge over Peraza, but Peraza's ever-threatening ground game give shim a clear advantage.
---
Fight For It XII takes place on Dec. 18 in Gaffney, S.C. Purchase your tickets now at fightforitcompany.com.
Be sure to download the Fight For It app on on The App Store or Google Play to pick your fantasy winners at Fight For It XI. The pool is free to play and will award the top three scorers with their share of a $500 cash prize.