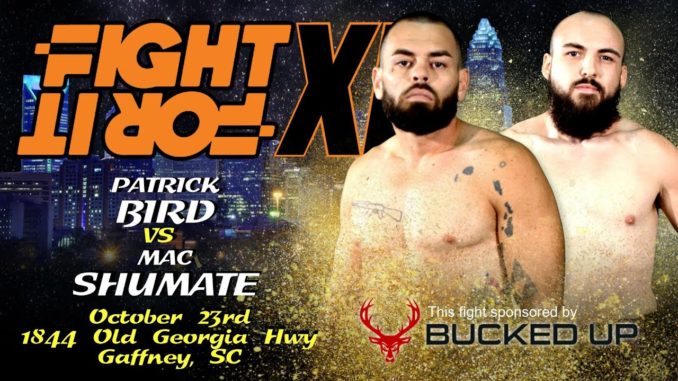 Patrick Bird came into Fight For it XI with more fighting words than a fighting arsenal. Mac Shumate controlled every round on the ground and gained a well deserved decision. Fights are about toughness, but they are also about intelligence and strategy. Shumate had one game plan and stuck to it.  
Everything Bird did was in reaction to Shumate. You can't drive the bus from the passenger seats. Bird also gave Shumate opportunities to take him down as he threw kicks to the body that were easily caught. Throughout the bout, Shumate went forward, pressed the action, stayed on top, and took Bird to the ground, and so on. He put too many ingredients to list into his recipe for a dominant win. And, as the Papa John's slogan goes, "Better ingredients, better pizza." 

Looking for more combat sports action? Download the Fight for It App to play Daily Fantasy for Combat Sports on iPhone or Android!