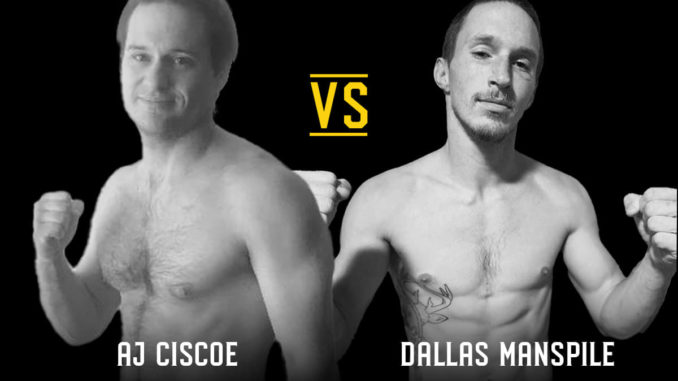 Combat BJJ presents a whole new level of excitement to the Fight For It X card. The bout between Dallas Manspile and A.J. Siscoe offers a prime example.

Dallas "Sallad Manchild" Manspile is an independent fighter out of the Roanoke, VA, area, who has dubbed his home gym Manchild Mafia. Having earned a 4-4 as an amateur MMA fighter, Manspile believes this combat Jiu Jitsu match will help prepare him for the jump to professional. Although an independent, he has trained with some of the top contenders in the game, like expert striking instructor and UFC coach Dewey Cooper, and has years of coaching and refereeing MMA and wrestling under his belt.

But he'll face stiff competition from A.J. "Let's Go" Siscoe, a ranked blue belt and professional MMA fighter out of Hobbs Jackson Wink in Concord, NC. Siscoe already has five professional MMA bouts under his belt — all of which, win or lose, have ended by way of submission. Although 3-2 in his pro career, his greatest battle might be his defeat of cancer.
As much as Manspile has proven himself to be scrappy and relentless in his style, experience in attacking and defending submissions in the midst of a flurry of blows will prove invaluable in this match. Siscoe's more extensive experience in pro-level MMA gives him the edge here.
---
Be sure to download the Fight For It app on on The App Store or Google Play to pick your fantasy winners at Fight For It X. The pool is free to play and will award the top three scorers with Fight for It merchandise prize packs.