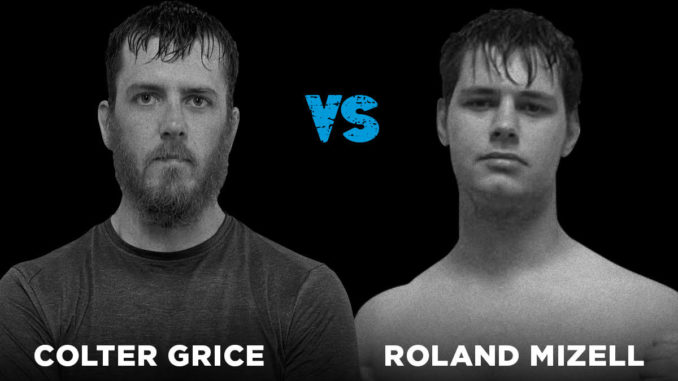 The second Combat Jiu-Jitsu match-up at Fight For It XIII finds purple belt Colter Grice going against Fight For It MMA and kickboxing veteran Roland Mizell. While Mizell is often known for his standup, his grappling pedigree includes experience in MMA, wrestling, and BJJ, and he's earned his blue belt from the respected academy, Embrace Martial Arts.
Despite Mizell's credentials, however, Grice, out of Atlantic MMA, is no stranger to Combat Jiu-Jitsu. At Fight For It XII, Grice earned Combat BJJ victory via a flawlessly executed triangle against a seasoned wrestler.
Clearly, with two veterans of the Fight For It arena, both gentlemen are ready to display their combative Jiu-Jitsu prowess and only time will tell if Grice, with the prior CJJ experience, will prevail, or if Mizell's varied background will give the newcomer a surprise advantage.
---
Fight For It XIII goes down Saturday, April 9 at the Downtown Spartanburg Marriott in Spartanburg, SC. Purchase your tickets now at fightforitcompany.com.
Be sure to download the Fight For It app on on The App Store or Google Play to pick your fantasy winners at Fight For It XI. The pool is free to play and will award the top three scorers with their share of a $500 cash prize.