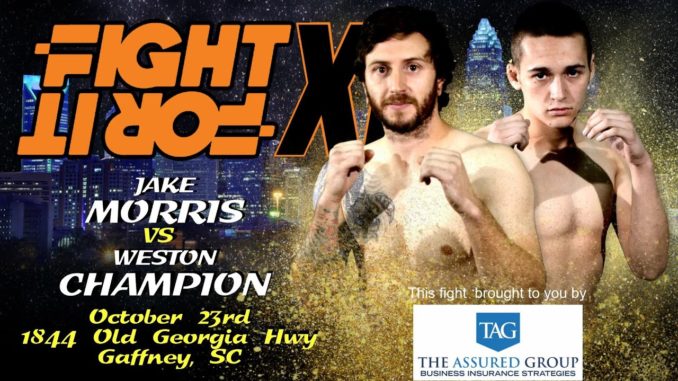 In a close fight between debuting kickboxers, Weston Champion, out of Gym-O, walked away victorious. Entering the bout against BodyShot Combat Club's Jake Morris, Champion had a noticeable reach advantage, but kept a hunched stance in the early rounds as he found his range. On the outside, Champions delivered accurate strikes, with a strong cross and kicks to the body.
Morris struggled to find his way inside early in the bout, but in the later rounds found home for several flurries against the cage, showing his strength as an infighter with short punches. Champion, however, was able to mostly keep Morris at range, giving him the edge throughout the fight, and ultimately earning the judges' unanimous favor.
Looking for more combat sports action? Download the Fight for It App to play Daily Fantasy for Combat Sports on iPhone or Android!