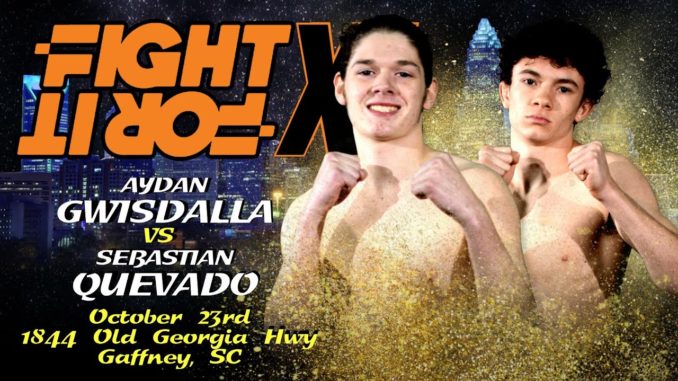 Returning to the Fight For It stage after a debut loss at Fight For It X, Team ROC's Sebastian Quevado set out to prove he'd learned from past mistakes and was ready to take control of the fight.
But Aydan Gwisdalla, fighting out of Embrace Martial Arts, had other plans. Debuting in this bout, Gwisdalla showcased a knack for fast kicks and strong combinations at range. His heavy leg kicks reliably hit home and, just as Quevado started to time them, Gwisdalla would throw a high kick into the mix to keep his opponent guessing.
But as the fight wore on, Quevado showed that he had, in fact, honed his defense since his bout against Naman Naoum in February. Keeping a steady pace, and incorporating more evasive movements, Quevado landed combinations of his own from the pocket, and dominated the clinch with heavy knees to the body. In the third round, those knees took a toll on Gwisdalla, and likely gave Quevado the edge in the judges' minds. After three rounds of close, technical kickboxing, the ref raised Quevado's hand, moving him to 1-1, while Gwisdalla slips to 0-1.
Looking for more combat sports action? Download the Fight for It App to play Daily Fantasy for Combat Sports on iPhone or Android!