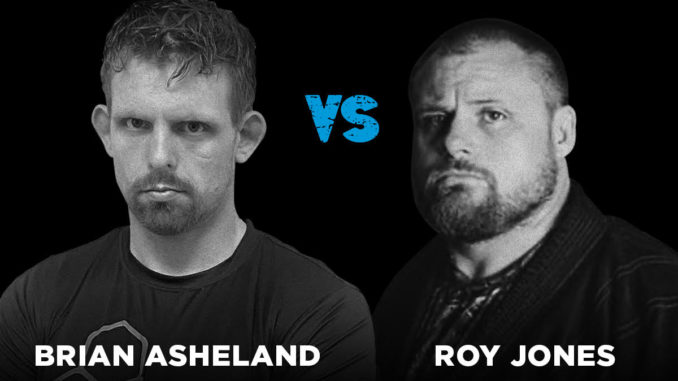 Combat Jiu Jitsu is finally beginning to make waves across the Carolinas. Now a regular feature of Fight For It events, the promotion's 13th outing includes two explosive CJJ matches — starting with this clash of seasoned brown belt competitors.
Brian Asheland has a slight edge when it comes to Combat Jiu Jitsu experience, but Roy Jones — owner of Boss Grappling — steps in a couple weight classes heavier, which could end up nullifying any outside advantages either competitor will have.
Both gentlemen bring a slew of skills and aggressive attacks to the table, and it will be interesting to see how the addition of open-handed strikes accelerates the pace of their onslaught of submission attempts. Striking adds an entirely different element to any grappling match, because as Mike Tyson says, "everyone has a plan until they get punched in the face." And if you think an open-handed slap is something to scoff at, then you have never been hit by someone who knows what they're doing and it shows. Brains will reverberate in their skulls, ears will ring, and people will bleed. This is a match you don't want to miss.