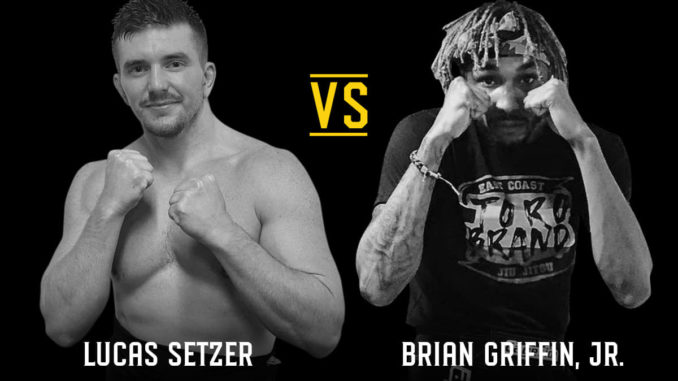 Signing on as a last-minute replacement, Brian Griffin ,Jr., will step in the cage at Fight For It X to battle the old-school fighter, Lucas Setzer.
Setzer, the shorter, stockier, and stronger fighter, arrives with a 2-1 record that shows he likes to finish by submission. But, given his last fight was more than nine years ago, we have to ask, has the game left him behind? Training methods have changed and athletes improve quickly.
Griffin, Jr. is 24 years old to Setzer's 30, and stands 6′ 0″ to Setzer's 5′ 5." Training out of New Millennium Fitness, owned by UFC veteran Allen Crowder II, the debut fighter has to be feeling pretty confident to step in on just ten days' notice.
Setzer will need to depend on hard leg kicks to get the fight to the ground and work inside Griffin's significant reach advantage. Griffin will need to capitalize on his youth, his height advantage, and his training pedigree. Based upon past results, we have to give Setzer the benefit of the doubt in this bout. Expect the veteran fighter to improve his record to 3-1.
---
Be sure to download the Fight For It app on on The App Store or Google Play to pick your fantasy winners at Fight For It X. The pool is free to play and will award the top three scorers with Fight for It merchandise prize packs.