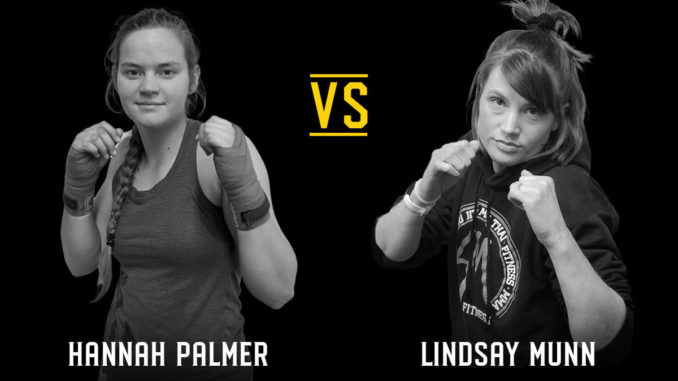 Hannah Palmer and Lindsay Munn promise a battle for the ages in their amateur kickboxing debuts.

At 19, Palmer has already put in more than 5 years of training leading to her first steps in the ring. After taking some time off, she dove back into training kickboxing and Muay Thai with Rafael Morel at Atlantic MMA six months ago and reinvigorated her love for the art and her drive to do her best to make her coach proud.
Training at 4M Fitness in Indian Trail, NC, puts Munn, 38, among the ranks of a multitude of amateur and professional athletes succeeding across disciplines, from kickboxing and Muay Thai, to BJJ, wrestling and MMA. With such a talented team and coaches behind her, Munn is sure to be prepared for her debut.

Despite the age gap, Palmer has the upper hand from her years of training as well as her youth, but she shouldn't take anything for granted. Munn has a high caliber corner of her own, with experienced and knowledgeable trainers looking to help her combat any perceived advantage Palmer may have.
---
Be sure to download the Fight For It app on on The App Store or Google Play to pick your fantasy winners at Fight For It X. The pool is free to play and will award the top three scorers with Fight for It merchandise prize packs.