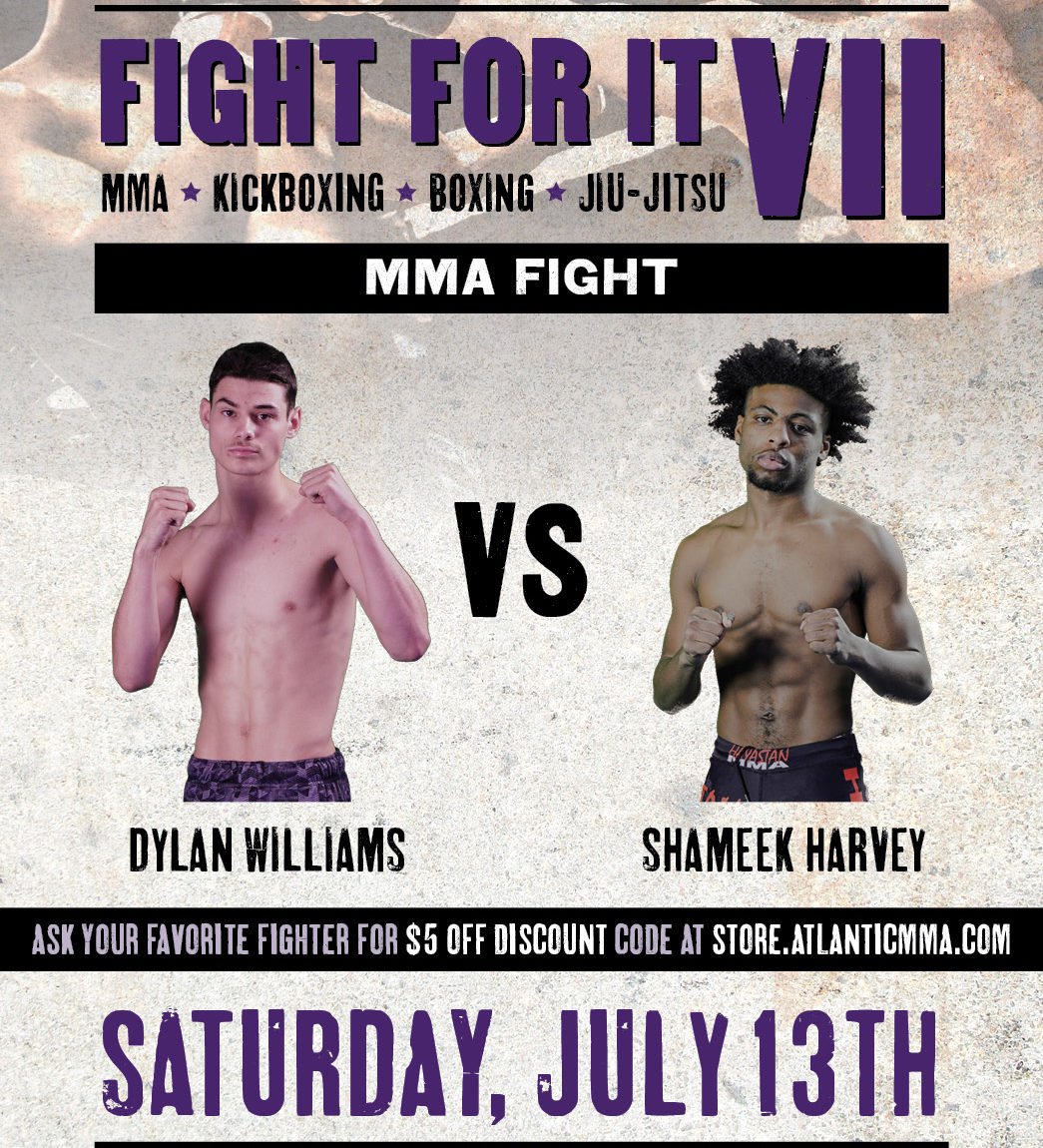 Atlantic MMA's Dylan Williams is surely one of the most impressive amateur fighters we've seen enter the Fight for It cage at his level of experience. He showcased a variety of striking skills in his debut and then some tenacity in his second outing.
He'll be facing one of Fight for Its tested warriors in Hayastan MMA fighter Shameek Harvey. Shameek made his amateur debut at Fight For It V, taking out Aaron Teague in the first round via TKO.
Both men are tied in the Fight for It Grand Prix with 6 points each, making this a crucial bout to watch for our championship show. Williams did say prior to his last outing he had some untested wrestling skills and something tells me he will need them against the very strong and ground game talented Harvey when the two clash on July 13th at Fight for It VII.
Buy your tickets to Fight for It VII at store.atlanticmma.com