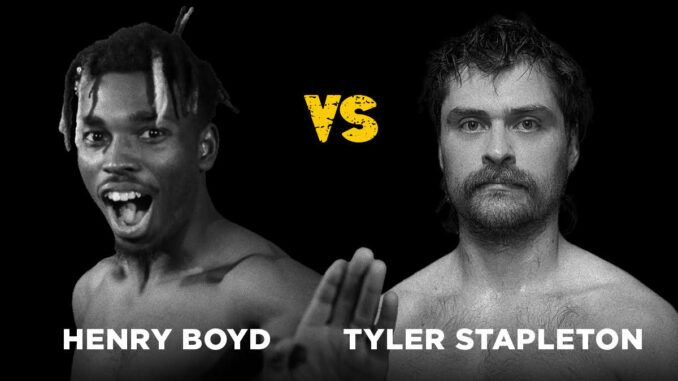 Expect an entertaining and explosive match as Henry Boyd, the powerful striker with devastating leg kicks, takes on Tyler Stapleton, the skilled fighter from Combat Performance.
The tension is high as Stapleton — who is trained by Nick Martino, the man who defeated Ultimate Fighter winner Bryan Battle at Fight For It VIII — looks to prove his worth to his coach in the cage. But, he must stay focused on the task at hand and not get intimidated by Boyd's massive build.
The fight promises to be a battle of endurance and strategy, as Stapleton aims to keep his distance and attack Boyd's body to tire him out. Meanwhile, Boyd must conserve his energy and use his jabs and push kicks to set up his powerful combos.
This match is not for the faint-hearted as both fighters will give it their all. Don't blink, because this one is going to be a knock-out!
---
Combat sports action returns to the Downtown Spartanburg Marriott in Spartanburg, SC when Fight For It XIV kicks off on Saturday, February 18. Catch every bout live in-person, or via pay-per-view, with tickets available now at fightforitcompany.com.
And be sure to download the Fight For It app on on The App Store or Google Play to pick your fantasy winners at Fight For It XIV. The pool is free to play and will award the top three scorers with their share of a $500 cash prize.