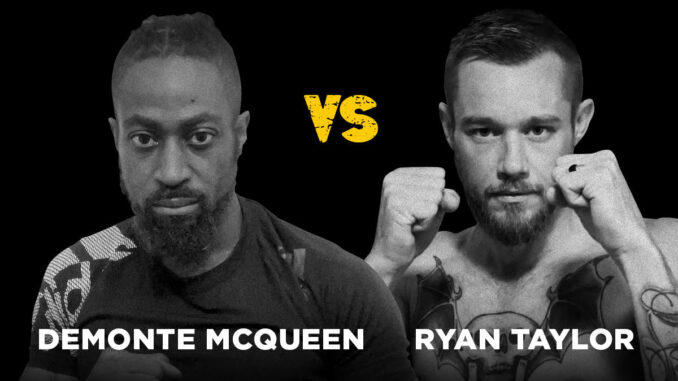 Demonte McQueen last entered the Fight For It ring in 2021, where he faced Brandon Rollins at Fight For It XII and suffered a loss by TKO. Since leaving that bout with a 7-6 record, McQueen has stayed busy, amassing a current 8-9 record as he stares down another Fight .For It challenge.
And a challenge it shall be. At Fight For It XIV, the tenacious veteran McQueen will have to halt the momentum of the rising upstart Ryan Taylor, a 2-0 prospect out of Lake Norman Muay Thai. Taylor's undefeated record certainly gives him a well-earned bit of wind in his sails as he approaches this bout, but McQueen's experience is not to be discounted. With 17 sanctioned fights under his belt, McQueen should be prepared for anything Taylor has to throw at him.
Ultimately, it's the battle between the voracious veteran and the promising prospect — will McQueen be the one to slam the gate shut on Taylor's ascendance to combat sports glory? Find out at Fight For It XIV!
---
Combat sports action returns to the Downtown Spartanburg Marriott in Spartanburg, SC when Fight For It XIV kicks off on Saturday, February 18. Catch every bout live in-person, or via pay-per-view, with tickets available now at fightforitcompany.com.
And be sure to download the Fight For It app on on The App Store or Google Play to pick your fantasy winners at Fight For It XIV. The pool is free to play and will award the top three scorers with their share of a $500 cash prize.