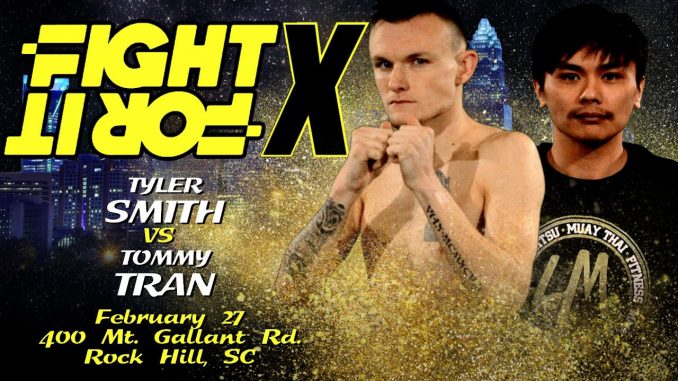 The saying goes, "A good big man will always beat a good little man." This was the case for Atlantic MMA's 6'2″ athlete Tyler Smith. Against the 5'4 Tommy Tran, from 4M Fitness, Smith towered at 135 pounds.
Smith established range and volume early, forcing Tran backward in every round. Tran tried to counter, but found little success. In round two, Tran did stood his ground but Smith adapted his game by allowing the closer range and was the first to initiate with clinches and spear-like knees.
The narrative of David vs. Goliath did not play out in this fight. Tran was a formidable opponent but was out worked by his taller and more determined opponent. Smith earned the decision on all score cards.
Looking for more combat sports action? Download the Fight for It App to play Daily Fantasy for Combat Sports on iPhone or Android!