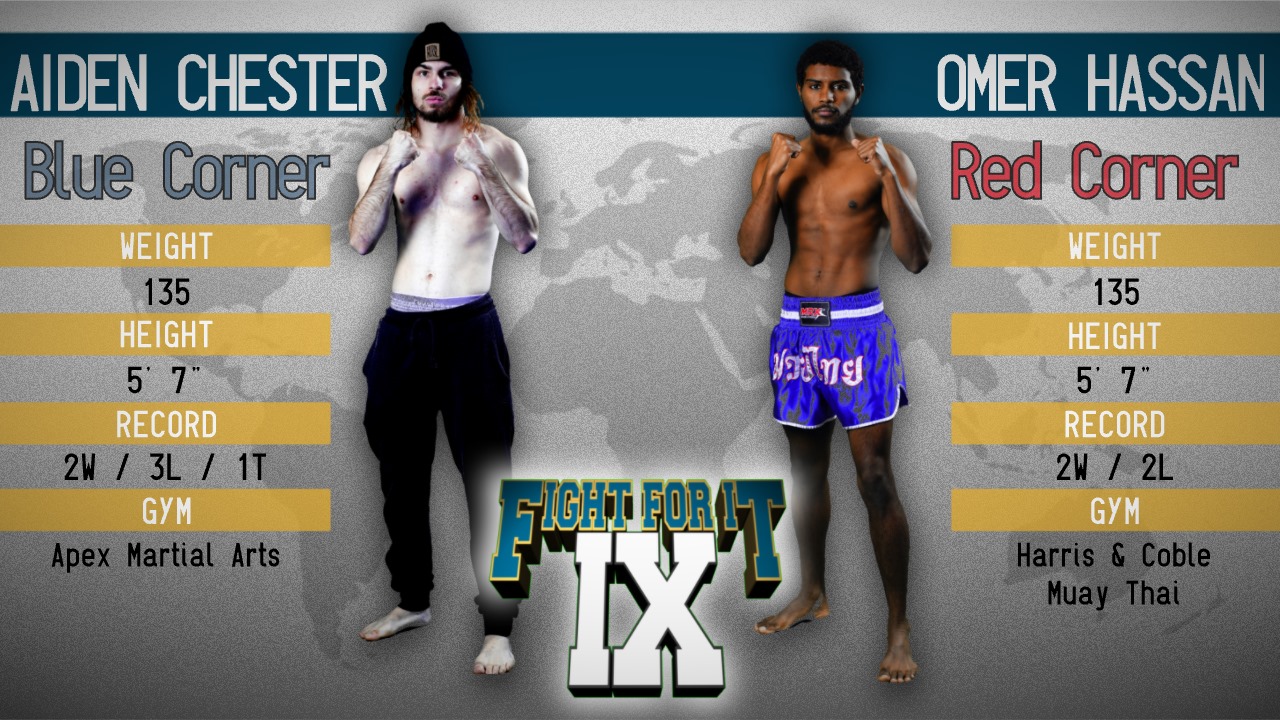 With the title on the line, Omer Hassan and Aiden Chester wasted no time getting down to business in their five-round bout at Fight For It IX.
Chester landed heavy punches and kept the pressure on Hassan, but Hassan's rangy kicking game proved frustrating for Chester's forward pressure.
As Chester advanced, Hassan peppered him with sharp kicks to the legs and body, ducked and rolled through punches and secured a clinch to avoid the infight. As the fight moved into its final rounds, Hassan's heavy kicks kept Chester at range and started inflicting damage, as well, even sending Chester to the mat with a liver kick in the fourth. At the final bell, the judges awarded Hassan their unanimous decision, and with it, the 135 lbs. championship.