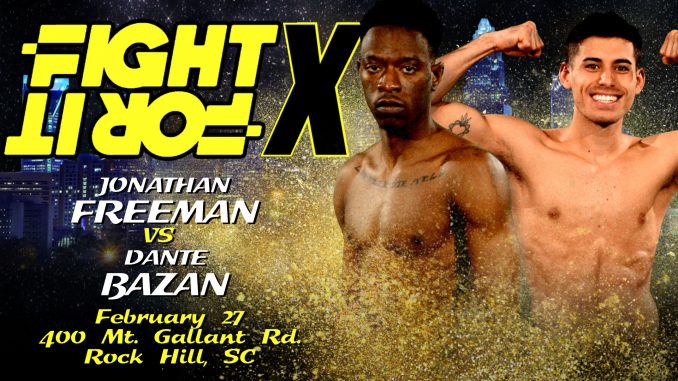 Jonathan "Butterfly" Freeman of Street Beefs notoriety entered the cage at Fight For It X looking to demonstrate his prowess and represent Matrix MMA against the 4M fitness fighter Dante "The Bazooka" Bazan.
But Bazan did his homework. Well aware of teh threat posed by Freeman's boxing, Bazan opened the fight with a kick, and shot under Freeman's straight punches for a beautifully executed double leg takedown, turning this into a Jiu Jitsu fight immediately.
On the ground, Bazan was able to force Freeman to the cage and apply heavy pressure. As Freeman clambered to stand up, Bazan climbed toward the back and sunk in a rear naked choke that was deep from the get-go. Freeman tapped out just about a minute into the very first round. Having waited until the last possible second to tap, Freeman fell unconscious from the choke just after Bazan released his grip, and secured his first victory in his third outing in the cage. Freeman dropped to 1-1.
Looking for more combat sports action? Download the Fight for It App to play Daily Fantasy for Combat Sports on iPhone or Android!