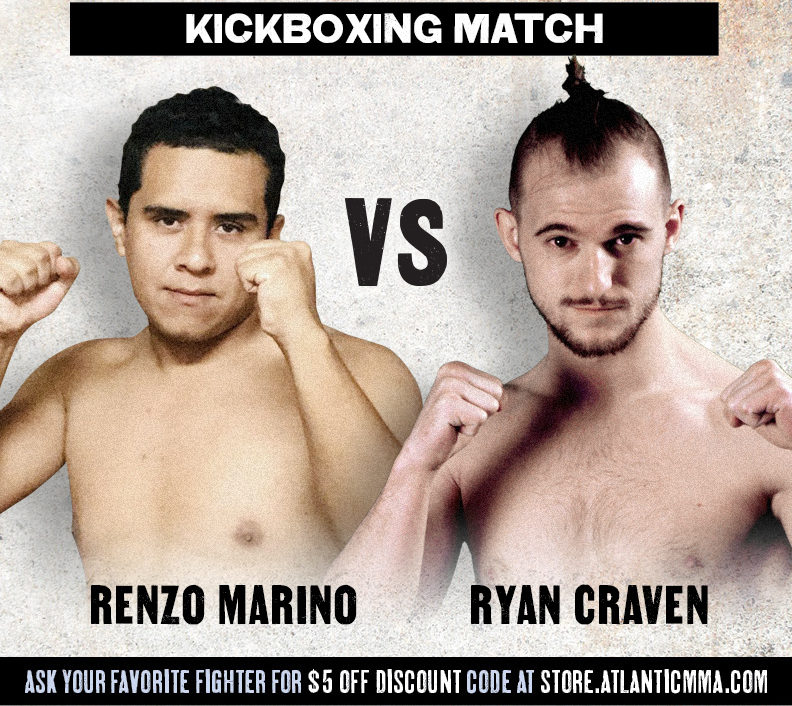 Ryan Craven made a strong showing in his debut outing at Fight For It VI. Commenting on Craven's split decision victory over Arjuna Caples, coach Cody Maltais noted that Craven "brought a lot of composure and skill for the first time around."
"He has made a huge jump since then in the mental understanding of the game and has been working even harder," Maltais said in advance of Craven's bout at Fight For It VIII. "He is a tough day at 170 for anyone with his physicality and skill set. I expect him to have a really good showing."
But Craven will face the challenge of the unknown against the debuting fighter Renzo Marino. Without past video of fights to study, or teammates to advise how to approach a former opponent, facing a debuting opponent is a task in adapting on the fly to whatever wildcard they might throw out there.
Craven seems unconcerned, however. "I'm looking forward putting what I've been practicing since my debut into play," he said. "My number one goal as a martial artist is to be better than my previous self. I'm excited to see what my opponent brings to the ring, and I'm honored to be the one he makes his debut against."
See what the fight has in store on Saturday at Fight For It VIII. Tickets are available now at store.atlanticmma.com.