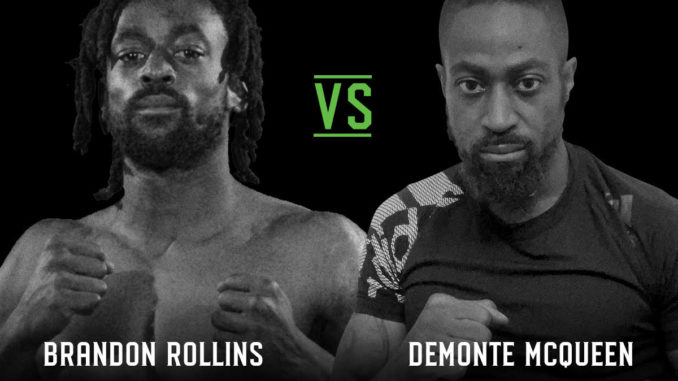 Immortales MMA's Brandon Rollins will once again be kickboxing inside the Fight For It ring, this time against the kickboxing and boxing instructor Demonte McQueen from Atlanta, Ga. Rollins is a top contender. He has proven his willingness to compete across disciplines with bouts in both MMA and kickboxing, and has faced a slew of top notch amateurs in the area, going the distance and securing a winning record.
But McQueen brings his own breadth of experience as a coach and competitor. It will be interesting to see how Rollins fares against McQueen, a relative unknown who clearly has experience in the sport.
One thing is for sure: Rollins never fails to impress the crowd and when a seasoned athlete arrives as a dark horse, there's always potential for a big surprise. Folks should stay tuned to see the levels of athleticism these fighters are capable of displaying.
---
Fight For It XII takes place on Dec. 18 in Gaffney, S.C. Purchase your tickets now at fightforitcompany.com.
Be sure to download the Fight For It app on on The App Store or Google Play to pick your fantasy winners at Fight For It XI. The pool is free to play and will award the top three scorers with their share of a $500 cash prize.