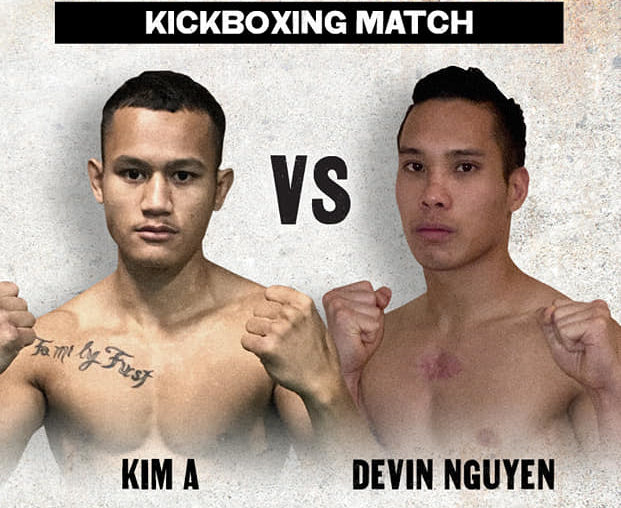 Kim A and Devin Nguyen planned to meet in March of 2018, for an MMA bout at Warfare MMA 18. But when A withdrew from the event, the bout was cancelled, leaving the two fighters' battle unresolved.
On Saturday, at Fight For It IX, A and Nguyen will finally collide — in a ring, rather than a cage — for a kickboxing bout with more than a year of build-up behind it. And with both men bringing solid record of competition experience — Nguyen boasts a 6-3 MMA record, while A's MMA record stands at 4-3 — don't expect a careful feeling-out process in the early rounds.
When A and Nguyen meet on Saturday, look for a quick clash as these two finally do battle. Fight For It IX takes place November 23 at Select Sportsplex in Hickory, N.C. Tickets are available online at store.atlanticmma.com.