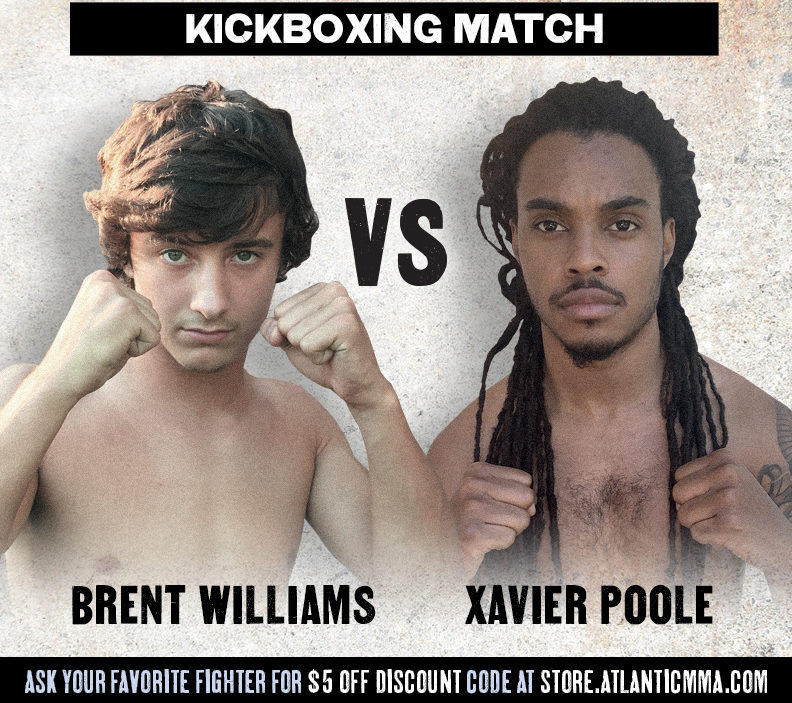 Debuting kickboxers Brent Williams and Xavier Poole both made impressive showings at Fight For It VIII. Williams came hard from the opening bell, wasting no time to find his range and put the pressure on Poole. With aggressive ring control and slick combinations against his cornered opponent, Williams showed an effectively aggressive style in his debut.
But Poole had a style of his own to unveil, as he found his groove with evasive head movement and lateral footwork that kept Williams guessing. The openings he found in his angles gave Poole plenty of opportunity to land his own strikes, making this a close match, with both men displaying confidence and technique beyond many debuting fighters.
Ultimately, the judges favored Williams' heavy pressure and aggressive control of the ring, giving him the unanimous decision.