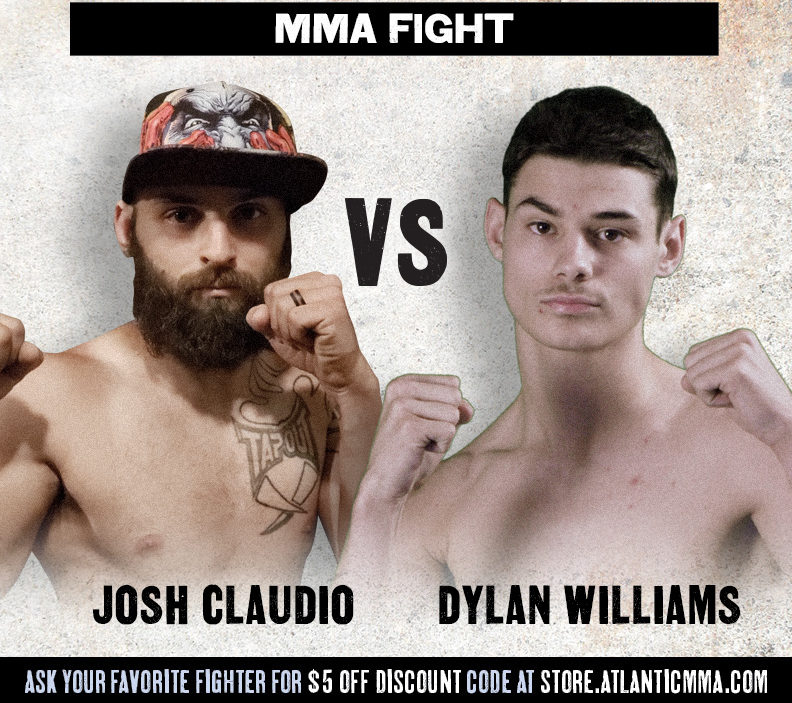 Dylan Williams suffered his only loss at Fight For It VII against Shameek Harvey (who earned a shot at the bantamweight title following that bout), and it's only motivated Williams to work harder to earn redemption. "I've been working hard on multiple disciplines, and I plan to showcase it all at Fight For It VIII, he says. "I have trained hard, and I'm learning more and more each camp, not only new techniques but working things to improve on that I lacked in previous fights." He's made it clear that he's ready to go to war against Josh Claudio.
But Claudio has his own gameplan going into his bout with Williams. A former high school wrestler with nine years of MMA training and three of focused boxing work, Claudio is looking to turn his longtime hobby into a career and prove he's a threat in all dimensions of the fight. "If he stands tall I will take him down and work on the ground," Claudio says. "If his hands are down I will work my boxing." This bout, he says, is a big step toward realizing his goals, and developing himself as a top-caliber combatant. "People will start seeing a different fighter out of me," he promises.
Tickets for Fight For It VIII are available at store.atlanticmma.com.