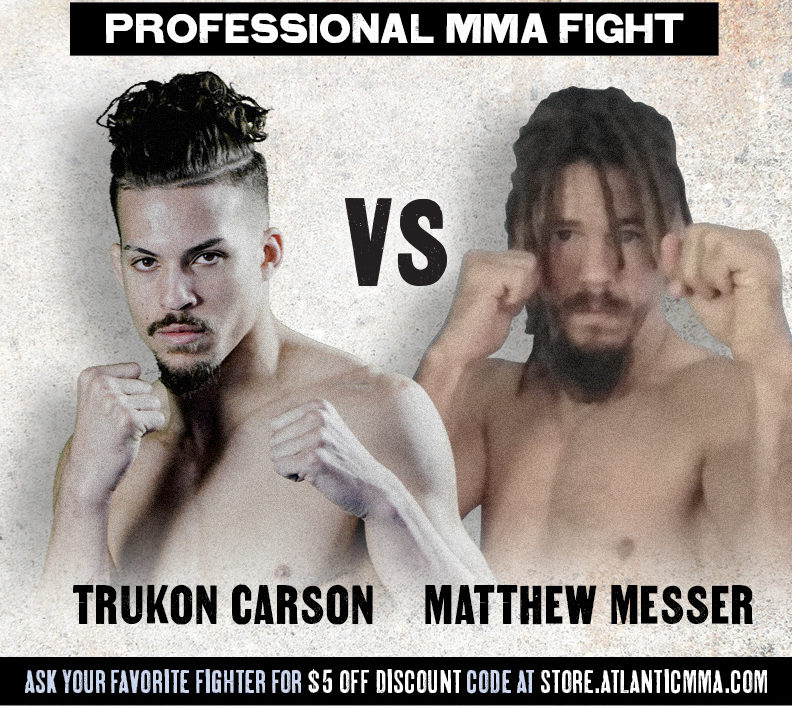 North Carolina BJJ standout Matthew "The Masher" Messer is making his long awaited return to MMA competition in this, his sixth pro bout. The New Bern, N.C.-based black belt was successful in his most recent outing in late 2018, ending the fight with a particularly nasty combo of a headkick into a tight, well applied guillotine choke. The fight was not only a big win for Messer in the sense that he had not competed since losing in early 2015 but also because the win came against an opponent he had previously lost to via split decision. Now he's looking to ride that momentum into a clash at Fight For It VIII against surging newcomer, Trukon Carson.
Carson is making his pro debut against a far more experienced opponent with years of grappling competition and super fights under his belt, but that isn't likely to phase the Gym-O trained fighter. Carson built his near perfect amateur record with dominant wrestling and positional control and brutal ground and pound and submissions. Since debuting with a loss in September of 2017, Carson has been taking opponents down and smashing them in a way reminiscent of many modern MMA champions fighting on the world's biggest stage. This style carried him on a streak since then but the introduction of knees and elbows certainly allows some counter play for an unsuspecting wrestler to deal with.
It will be interesting to see if Messer can utilize some of his trademark Moreno BJJ to stifle takedown threat from Carson, or if he can play guard successfully against someone as strong as the debuting pro. We wont know for sure until these two titans face off and they lock the cage doors this weekend.
Tickets are available now at store.atlanticmma.com.