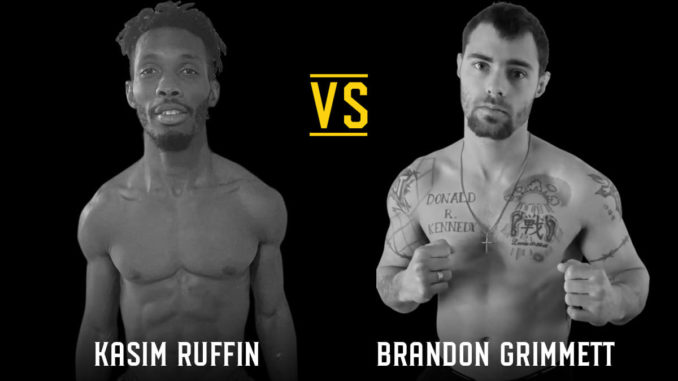 In the first of three Combat Jiu-Jitsu matches at Fight For It X, the crowd was treated to slick jiu-jitsu and a quick finish. 
After a hesitant opening pummel between Kasim Ruffin and Brandon Grimmett, Ruffin broke the tension with a committed takedown attempt, driving Grimmett into the fence. Surprisingly, Grimmett accepted the take down and opted to attack from his back. Rather than attempt any sweeps or try to stand up, Grimmett created a scramble that put him into a position to attack Ruffin's right leg.
Once on the ground, it wasn't long before Ruffin regained composure, turning the tables on Grimmett and countering with a tight heel hook. Grimmett chose not to abandon his attack to escape, but soon realized he made the wrong choice. Ruffin won by tap out in 1 minute, 49 seconds.
Looking for more combat sports action? Download the Fight for It App to play Daily Fantasy for Combat Sports on iPhone or Android!