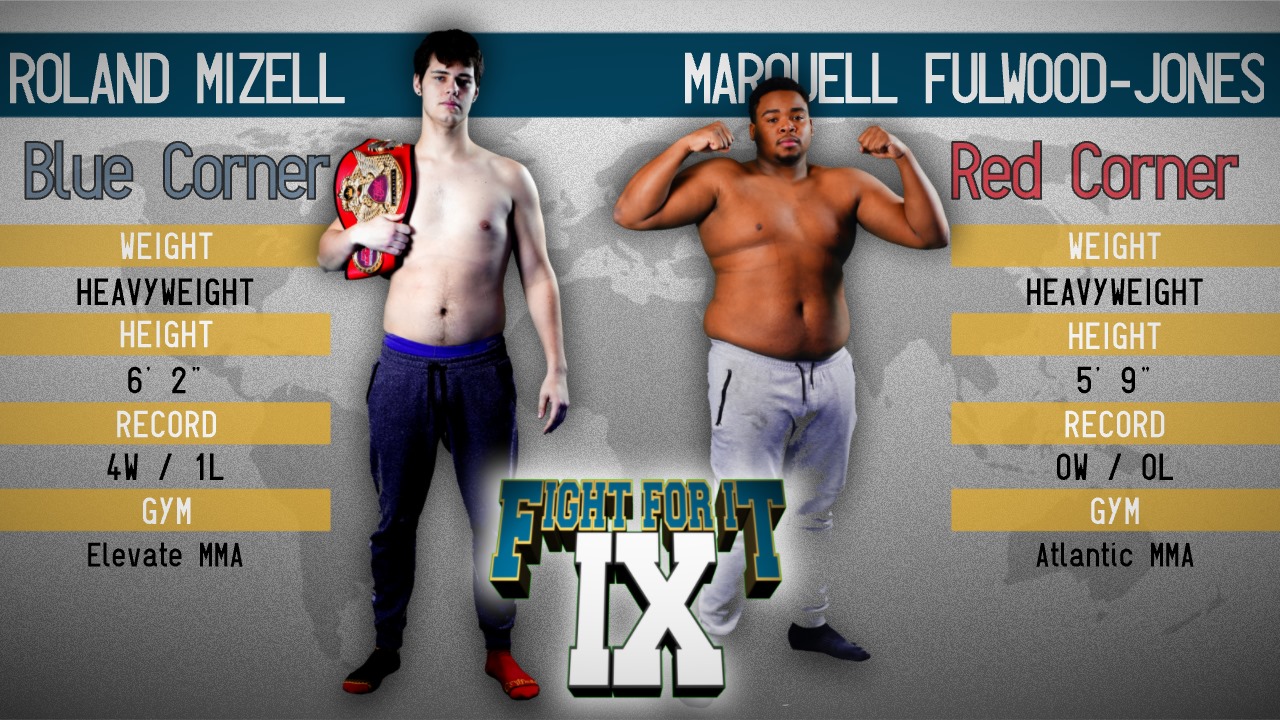 Defending his title in the super-heavyweight division, Roland Mizell took on MMA veteran Marquell Fulwood-Jones in the Fight For It IX kickboxing ring.
Having shown his heavy hands inside the cage, Fulwood-Jones was known to be a sharp boxer with knockout power, but Mizell kept the fight largely at range, peppering his opponent with teep kicks to the gut and round kicks to the ribs.
Over five rounds, Mizell's high volume of strikes outpaced Fulwood-Jones, despite his heavy punches. Still, Fulwood-Jones pressed forward, proving himself a threat even as his gas tank waned and Mizell frustrated his efforts to land heavy hooks in the pocket with rangy kicks and slick head movement.
At the end of round five, the judges gave the decision — and the belt — to Mizell for his dominant performance.