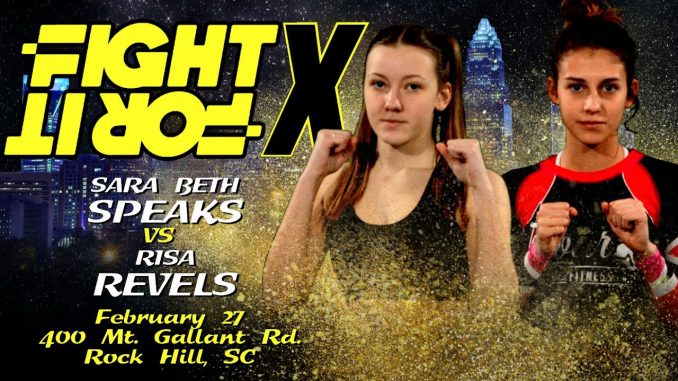 "Super" Sarah Beth Speaks left a lasting impression in her debut kickboxing bout at Fight For It X. Facing the tough competitor Risa "The Hornet" Revels, out of Eng School of Self Defense, Speaks showed discipline and composure in her Muay Thai against Revels who seemed to find stores of energy after every setback.
And, indeed, there were challenges for Revels. The TKO Kickboxing prospect Speaks kept constant forward pressure and landed a steady deluge of heavy punches and knees from the right side, threatening to end the fight with knockdowns in each of the three rounds. But while Revels landed some heavy shots of her own, Speaks gave the dominant performance and earned the unanimous decision victory.
With her win, Speaks adds the first notch to her 1-0 record; Revels slides to 0-1.
Looking for more combat sports action? Download the Fight for It App to play Daily Fantasy for Combat Sports on iPhone or Android!