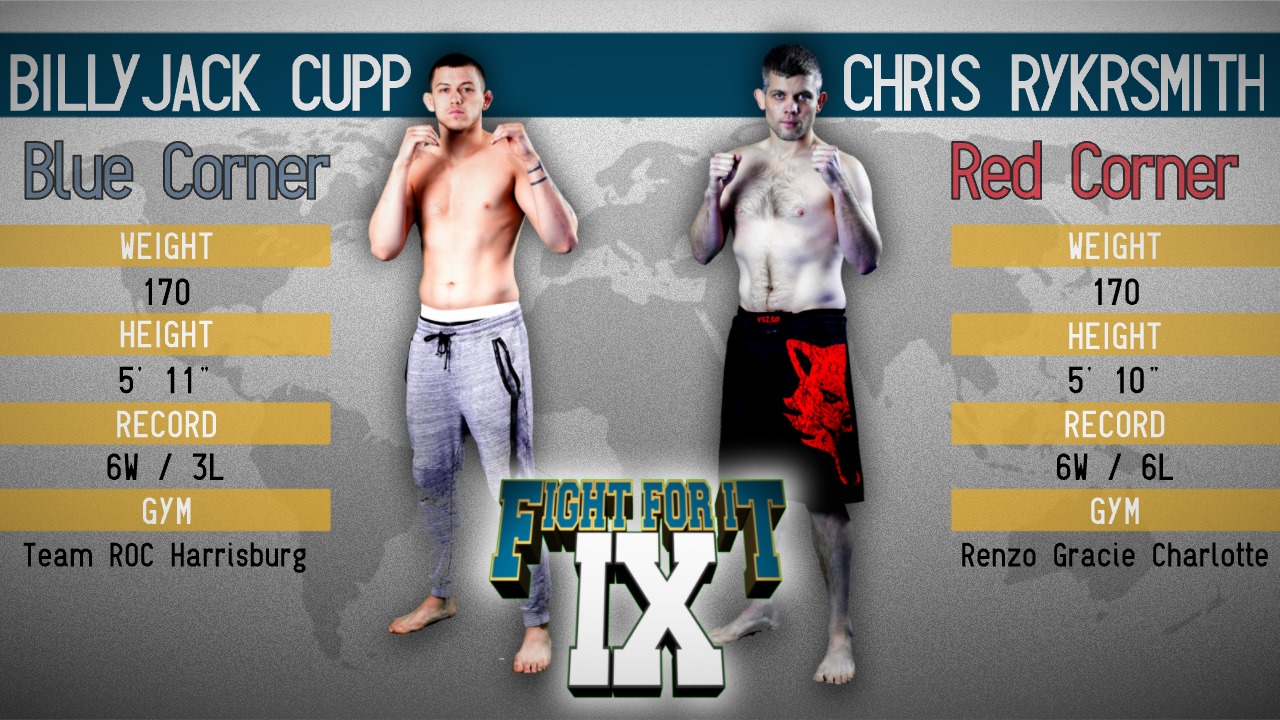 BillyJack Cupp, a rising star out of Team ROC Harrisburg and Fight Lab's lightweight champion, moved to welterweight to welcome Chris Rykrsmith, of Renzo Gracie Charlotte, back to the cage for his first fight since 2012.
But it wasn't a warm welcome for Rykrsmith, as Cupp wasted no time finding a home for crisp kicks to the body and legs, working into the pocket for sharp boxing combinations, and leaving Rykrsmith mostly unable to launch an effective offense of his own.
It was in one of these flurries that Cupp uncorked the overhand right that sent Rykrsmith to the mat. After a couple follow-up shots on the ground, that was all she wrote. BillyJack Cupp earned the KO win with a minute and 50 seconds left in the first round.