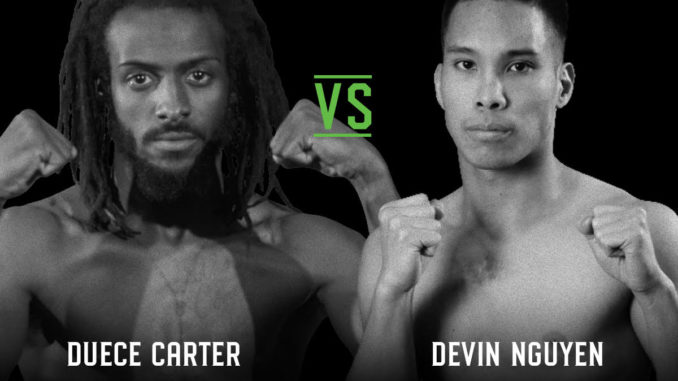 Devin Nguyen's last outing at Fight For It was back in 2019, when he earned a decision victory over Kim A at Fight For It XI. A seasoned MMA fighter out of Gym-O, Nguyen is back in the kickboxing ring. Against A, Nguyen showed relentless pressure, keeping his opponent on the back foot as he launched quick combinations and heavy body blows.
But Duece Carter brings an onslaught of his own. Fighting against Edwin Diaz at Fight For It XI, Carter lived up to the Rogue Combat Club's reputation for intensity as he unloaded heavy combinations, trapped Diaz against the cage, and, ultimately, earned a TKO victory in the second round.
The clash of these two is bound to be a test of wills as each man tries to gain the forward momentum. Carter's recent win should put some wind in his sails to give him an edge in this bout — so long as it doesn't go to his head. Nguyen's coming off a layoff, so he'll have to trust his gym hours will pay off.
---
Fight For It XII takes place on Dec. 18 in Gaffney, S.C. Purchase your tickets now at fightforitcompany.com.
Be sure to download the Fight For It app on on The App Store or Google Play to pick your fantasy winners at Fight For It XI. The pool is free to play and will award the top three scorers with their share of a $500 cash prize.