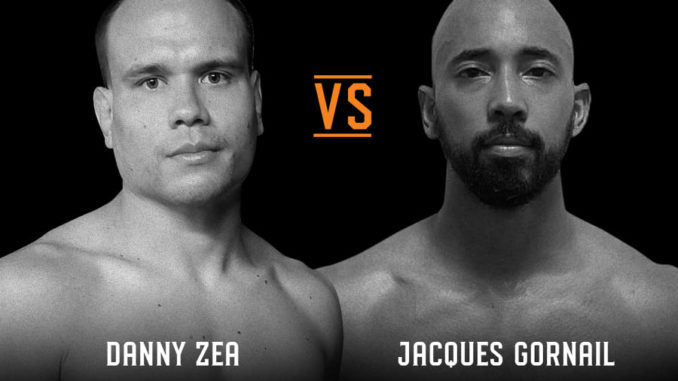 This fight is my pick for show-stealer of the night.
In MMA, Danny Zea is a proven finisher, earning both of his wins via submission. Coming from the always battle-tested and cage savvy Team Gym-O, Zea's prowess in the cage should be no surprise. But in the ring, he will need to get inside, become a buzz saw and chop down the mighty oak that Jacques Gornail will represent. His best shot at victory is leaving it out of the judges' hands.
Gornail is a 2019 kickboxing tournament champion, who excels at range and is a footwork magician. Zea will be entering the Immortals MMA striker's comfort zone in the bout. So unless Zea can find the knockout inside the distance, Gornail will get his raised at the end of the bout.
---
Fight For It XI takes place on Oct. 23 in Gaffney, S.C. Purchase your tickets now at fightforitcompany.com.
Be sure to download the Fight For It app on on The App Store or Google Play to pick your fantasy winners at Fight For It XI. The pool is free to play and will award the top three scorers with their share of a $500 cash prize.