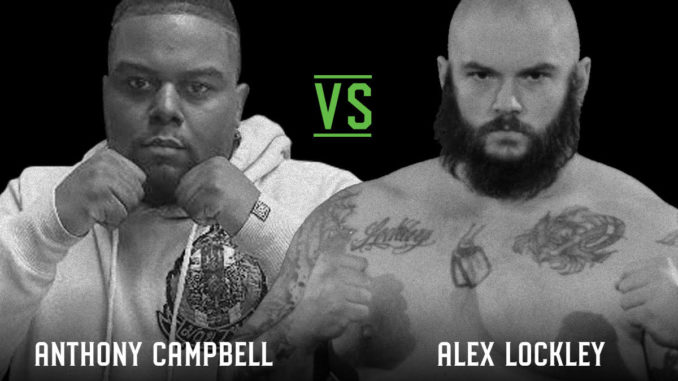 Alex Lockley has proven his mettle at Fight For It twice before, facing Jason Dula at FFI IX and Tad Collins at FFI X, and losing both. Against Dula, Lockley found success with leg kicks to bring him into punching range, but against Collins, he didn't have time to execute a game-plan before Collins dropped him to the canvas in the first.
But Alex Lockley is a tenacious kickboxer, eager to redeem his tough losses. At Fight For It XII, the 0-2 fighter out of Schell Shock BJJ will look to take the lessons of his past bouts, and use them against his opponent, the 1-1 Anthony Campbell, of Konquer Martial Arts.
Campbell will likely be another tough challenge for Lockley, however. In past fights, he has shown stamina and determination in battering his opponents into the later rounds with heavy kicks to the legs and body, and hard counter punches.
This clash of super-heavyweights has the makings of a back-and-forth battle, but don't be surprise if it ends suddenly with a knockout. Both men have power in their strikes, and heart to stay in the fight.
---
Fight For It XII takes place on Dec. 18 in Gaffney, S.C. Purchase your tickets now at fightforitcompany.com.
Be sure to download the Fight For It app on on The App Store or Google Play to pick your fantasy winners at Fight For It XI. The pool is free to play and will award the top three scorers with their share of a $500 cash prize.