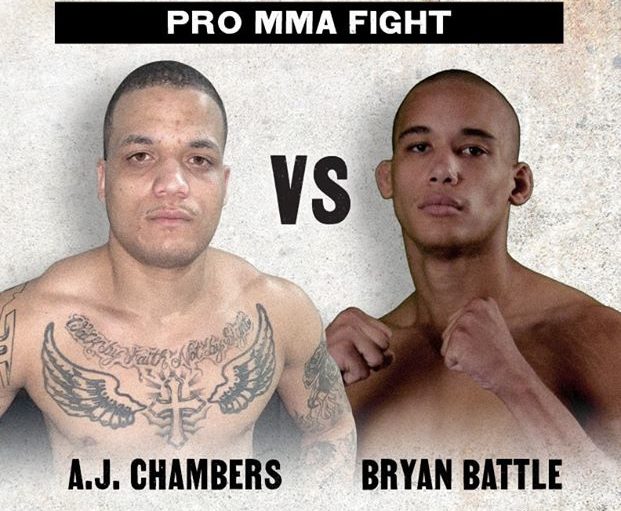 Put two hungry young pros in the cage together, with each looking to redeem the first-ever loss on their professional records, and you've got the makings of a great show.
Local favorite Bryan "Pooh Bear" Battle made his professional debut at Fight For It VII with a victory over Zac Dalen and, after a strong start to the bout, suffered a sudden submission loss to Nickalas Martino at Fight For It VIII. For the Hayastan MMA prospect, Fight For It IX is an opportunity to rebuild momentum in front of a friendly and familiar crowd.
But for A.J. Chambers — who fights out of Pariah MMA in Colorado Springs, Colo. — Fight For It IX is something of a homecoming bout as well. The Salisbury-bred middleweight started his pro career in 2018 with back-to-back wins via first-round TKO before suffering his own stoppage loss to Taylor Johnson at LFA 57 in January.
Only one man can begin his redemption arc on November 23 in Hickory, N.C. Will "Pooh Bear" claim the home-field advantage and bring the battle to Chambers, or will the Coloradan Chambers prove to be too great a mountain to move? Find out in the main event at Fight For It IX.
Fight For It IX takes place November 23 at Select Sportsplex in Hickory, N.C. Tickets are available online at store.atlanticmma.com.