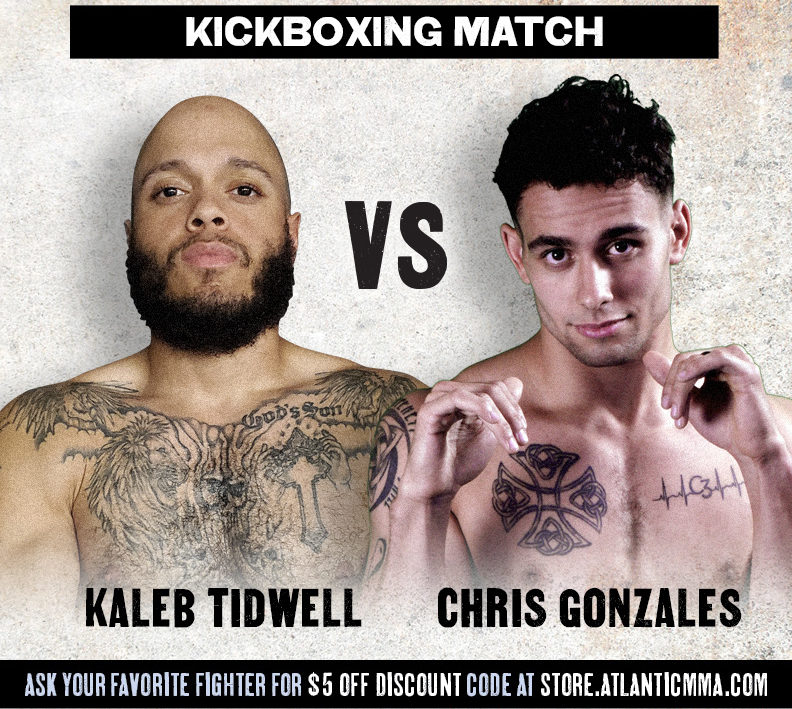 Kaleb Tidwell made quite the impression in his official kickboxing debut against Chris Gonzales.
Gonzales looked strong for the start, landing heavy leg kicks in the first seconds of the bout, and showing improved, disciplined footwork as he found his range. But Tidwell matched his movement, and landed shots of his own — including the heavy overhand that put Gonzales on the canvas.
The decisive victory came just over a minute into the first round, giving Tidwell his first kickboxing victory, and stalling Gonzales' winning momentum, for now.